When it comes to running your small business, how many hats are you wearing?
It's no secret that business owners can easily get overwhelmed. There's a lot to do, and without the right support team – you may feel the pressure all on your shoulders.
If you are like other small business owners, your role likely includes:
Human resources

Client relations

Vendor and inventory management

Bookkeeper

Community outreach

And maybe even a touch of IT
Speaking of IT, have you heard of a Managed Service Provider (MSP)? According to Gartner Glossary, an MSP delivers services that include:
Network

Application

Infrastructure

Security

Ongoing support

Regular support

Active Administration
Are you scratching your head wondering what some of these items mean? If so, then you are likely not an IT professional yourself. And that is OK!
However, what's not OK is to risk your business's success and security by trying to DIY your whole operation. After all, you wouldn't give legal advice without a law license, right? In doing so, you could risk the integrity of your entire business. Think of IT along those same lines.
Especially considering the amount of time it takes to run your business, taking the time to learn everything IT related that you need to know is close to impossible. In fact, it would be equivalent to taking on another full-time job. Do you have another 40+ a week to spare? As a small business owner, probably not.
That's why small business owners like yourself rely on MSPs to ensure their IT is in tip-top shape, secure against hackers, and prepared for every worst case scenario possible.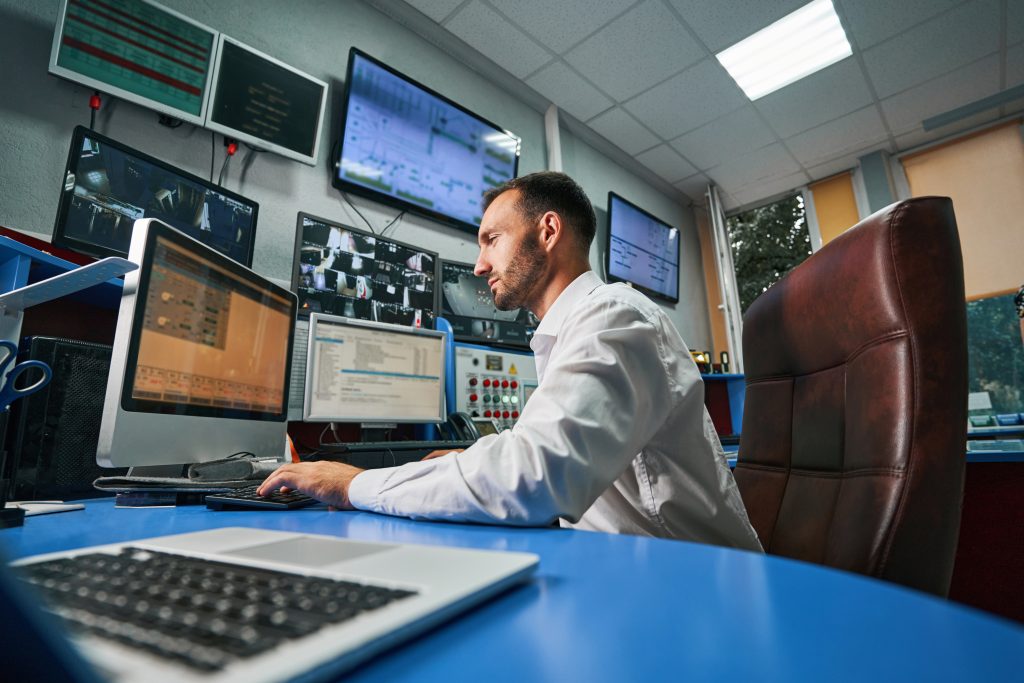 What Is A Managed Service Provider (MSP)?
An MSP is essentially an outsourced IT expert who ensures clients' IT needs are met. This can include network security, cloud computing, data migration, IT risk management, and much much more.
When researching MSPs, you could find someone who offers very basic services. Or you could find an MSP who becomes an essential part of your team. Professional MSPs are experts in what they do and care wholeheartedly about their clients' success.
What Are The Most Common Outsourced IT Services For Businesses?
While YouTube videos can teach us how to replace a light fixture, patch drywall, or even how to make fun TikTok videos – does it make us experts? The answer here is a hard "No".
Keep this in mind when considering DIY attempts for your business's infrastructure. IT experts are professionals who are not only educated and trained but also keep up with the latest in IT developments. This means they know everything from the latest technology to the newest hacker tactics. 
Are you ready to put down your title as the business owner to attempt to pick one up as an IT expert? If not, then you'll need an MSP for your business. Follow along to find out why.
IT Helpdesk Support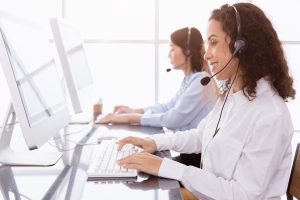 Have you found yourself staring at a blank computer screen, not knowing what to do? There are critical times when the wrong move could result in system failure, a total loss of data, or much worse.
Also called managed services, IT helpdesk support is the biggest demand for IT service companies. And it can help prevent the scenario described above. So what does it entail?
Workstation & Server Monitoring
How does it sound to have the confidence knowing your workstations and servers are always secure? Even better, knowing your systems are working at optimal performance levels reduces headaches that business owners know too well. 
Brooks IT Services is in the business of helping technology work for you – not slow you down. We monitor our clients' and their employees' workstations and servers and ensure they operate at peak efficiency.
Patch Management
Have you ever had a computer crash in the middle of a project? It's heartbreaking, morale depleting, and can just feel soul crushing. This is all in addition to the possibility of lost data and a pause in productivity. 
We help our clients save both time and money with patch management. This service prevents computer crashes so that you can focus on running your company. 
Remote & Onsite Support
Too many people have a sour feeling when it comes to IT support, but not our clients! In fact, Brooks IT Services' clients look forward to interacting with our team of experts. 
Knowing they always have a number to call, a person to talk to, and efficient solutions keep businesses running strong.
Outsourced CIO Services
Is your company looking for more room in the budget for a Chief Information Officer (CIO)?
What if you could save that money and use it to grow your business? With Brooks IT Services, you can do just that! 
The fact is, your company does not need a full-time CIO. But you still need someone who is looking out for your most important asset, which is, of course, your data.
Contact Brooks IT Services to learn how an IT managed services provider can help your business.
Computer Repair
While you may be able to find instructions to repair your own computer, is it worth it?
Not only will you be taking time away from running your business to research, but computer repair in and of itself can also take quite a bit of time. But the real issue is – what if you do it wrong?
Computer repair is best left to the experts, that is, if you want expert results. Since each piece of equipment is an investment in your business, they should be treated as such. This is why business owners who care about their business's success rely on the experts at Brooks IT Services for all computer repair needs.
Cloud Services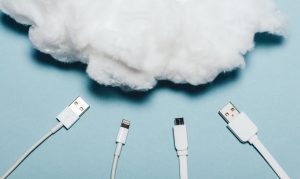 It's hard to imagine anyone operating outside of the cloud these days. Cloud computing has taken the ability to work securely and from anywhere to new heights.
However, it's not just about the convenience of working from home – or anywhere in the world you choose to be. Cloud services also add an additional layer of security to your business's data.
The days of in-house servers are over for many reasons. Consider if your business falls victim to a flood, fire, or other natural disaster. Your in-house server would essentially be toast. Furthermore, if thieves broke into your business, they could literally walk your server out the door. The risks of losing data to a natural disaster or all of your clients' information ending up in the wrong hands could be devastating to your business. 
If you haven't jumped on the cloud yet, reach out to Brooks IT Services to learn how it can save your business money and give you peace of mind.
Network Equipment
There are tons of options when it comes to network equipment. Do you know how to make the best choice for your business?
There are several factors to take into account when choosing network equipment. Your budget is a big one, but so are your business goals. 
Brooks IT Services works with small Houston businesses to find the best equipment for their business's operation. Furthermore, we know the best options at each price point. This means we can set you up with optimal solutions that work within your budget.
Cyber Security
You wouldn't leave the door to your house unlocked for just anyone to walk in, would you? So why leave your business unattended for anyone to steal or attack your information? 
These days, everything is smart. Our phones, houses, cars, and even watches. What some people don't realize is that they are all connected.
One slip up could result in a data breach that could have devastating consequences for your clients and their families. Considering that a leaked password could actually grant someone access to your home, it's important to take cyber security seriously. 
Cyber security services can include:
Business continuity

Disaster recovery

Phishing training

Dark web monitoring

Email spam and virus filtering bundles

Maximum system uptime
Business Continuity
We are in the business of keeping you in business. To keep your network and machines in business mode, we put emergency controls on problems before they become disasters.
Disaster Recovery
IT disasters can come in several different forms. Some of the most common disasters users experience include:
Computer crashes eat up time and money, especially if you experience a long period of downtime afterward. Brooks IT Services utilizes patch management to ensure a crash never becomes a problem for your company.
Furthermore, we implement IT recovery plans to get your business back up and running following any type of disaster. With the right protocols in place, you can rest easy knowing your data is always backed up. This means that even if your physical machine is damaged, you can simply log in from a new one to keep operations moving forward without skipping a beat.
Phishing Training
The weakest and strongest point in your cyber security strategy is your people. It is critical that you and your team have a good understanding of what phishing is and how it works. 
Brooks IT Services keeps our clients informed on the latest phishing attacks (and attempts), so you can avoid becoming a victim. Moreover, we can help your company determine who needs additional phishing training. By sending out emails that mimic phishing, our experts can see who on your team opens the suspicious emails and also who clicks on suspicious links. 
IT support has gotten a bad rap over the years. But Brooks IT Services prides itself on knowing that our clients actually look forward to interacting with our team for all of their support needs.
Dark Web Monitoring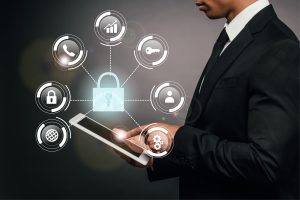 An unfortunate truth is that data breaches are fairly common. According to the Identity Theft Resource Center's (ITRC) 2021 Annual Data Breach Report, there were 1,862 data compromises in 2021. This was a whopping 68% increase compared to publicly reported data breaches in 2020. 
Of these breaches included LinkedIn's 2021 data breach. Hackers obtained and posted the personal data of 700 million LinkedIn users for sale. And it's important to realize that this was the result of just one data breach.
Because just one use of an easy-to-guess password could grant hackers access to your data, imagine the data floating on the dark web.
Each little piece of leaked data from every major data breach could mean users' emails, phone numbers, Social Security numbers, mailing addresses, banking information, and more are out there for the taking. Cyber criminals exploit each piece of data they have for their own profit – or sometimes even fame among the hacker community.
Brooks IT Services offers dark web monitoring to ease the anxiety of wondering whether your information is out there in the hackersphere. Knowing what information is circulating on the dark web is your protection against identity theft.
Email Spam & Virus Filtering Bundles
Spam emails are not just annoying, but they can also introduce viruses to your network. At Brooks IT Services, we provide email spam and virus filtering bundles to keep these unwanted emails out of your inbox.
Keep your inbox manageable and save time sifting through spam emails with Brooks IT Services.
Maximum System Uptime
Downtime does not just simply mean you get behind on your to-do list. Instead, it means deadlines get pushed back or are missed entirely, and new business is put on hold. This could be extremely damaging to your business's reputation, even among your most loyal clients.
In the IT world, downtime is a cringy word because it means a halt in operations. The good news is that you can prevent downtime with proper IT managed services. Brooks IT Services offers proactive IT management to prevent system downtime from disrupting your operations and damaging your professional reputation.
Top 10 Signs That You Need A Managed Service Provider
So now that you know what a managed service provider is, how do you know if you need one?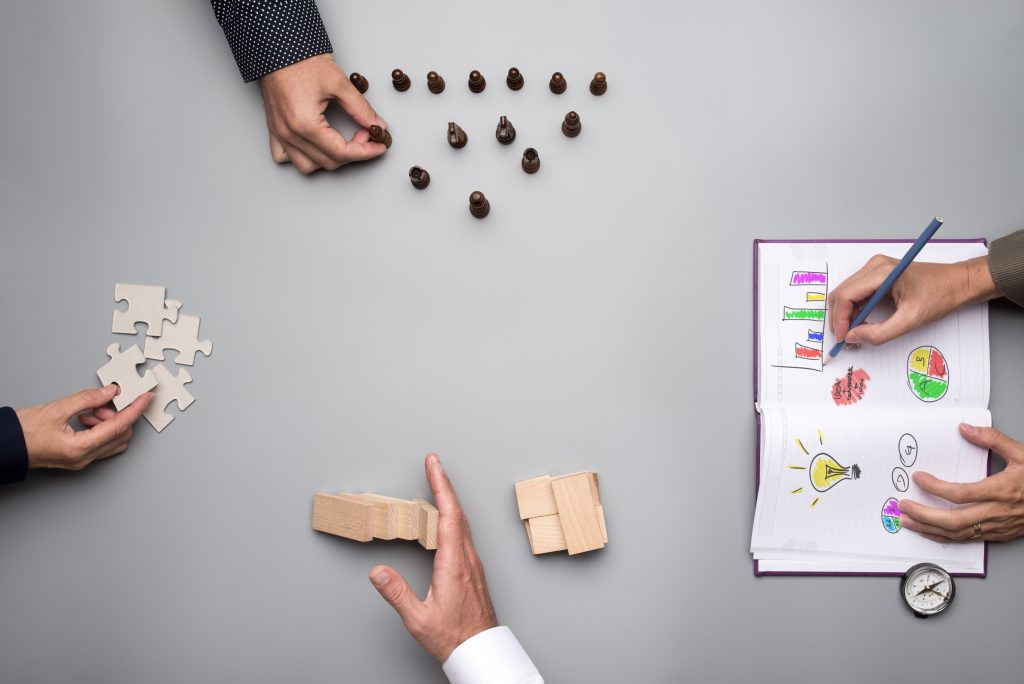 1. You Want To Grow Strategically & Sustainably
If you have growth goals for your business, you must proceed strategically to build systems that will scale with those goals. A sustainable IT strategy provides a clear plan to invest in the technology to get you to the next level.
To strategically and sustainably grow your business, you need a support system. Brooks IT Services works with small businesses like yours to close the IT gap where many businesses struggle to find solutions.
2. You're Frustrated With Performance & Stability
We get it. Owning and operating a small business means unresolved issues can keep you up at night. And when it comes to IT needs that you don't fully understand, this can be downright frustrating and overwhelming.
Outsource your IT needs and exhale all that stress. Brooks IT Services provides business owners peace of mind knowing their IT is always up to the challenge of your busy days. We cover everything from routine backups to preventing hacking attempts, cloud migration, and so much more! 
3. Your Insurance Demands You Need To Be In Compliance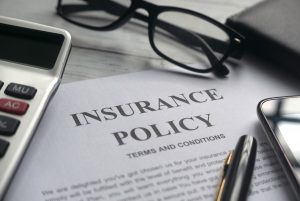 Depending on your industry or cyber insurance, you may have strict cyber regulations. And if you don't adhere to the regulations, you could be looking at stiff fines, a lapse in your insurance policy, or a loss of ability to run your business.
For instance, healthcare workers must follow the Health Insurance Portability and Accountability Act (HIPAA). This federal law was created in 1996 to protect patient confidentiality and MUST be followed carefully.
Other industries may require business owners to follow regulations set forth by:
National Institute of Standards and Technology (NIST)

Payment Card Industry Data Security Standard (PCI)

General Data Protection Regulation (GDPR)

Gramm-Leach-Billey Act (GLBA)

Personal Information Protection and Electronic Documents Act (PIPEDA)

And more
4. Your Office Is In A High-Risk Area
As technology becomes more sophisticated, some people see dollar signs on your equipment. However, if certain protocols are followed, you can ensure data security. 
Brooks IT Services can implement measures that will render your equipment useless in the wrong hands. Furthermore, we can wipe data from machines that may go missing. Never worry about someone walking out the door with your equipment and livelihood again.
5. You Don't Have Someone Dedicated To Your IT & Security
There is one constant in the world of IT. And that is that it's always changing.
Your business needs and deserves a point person who is dedicated to your IT security. This is much more than just running scans every month or so. This role requires daily research to keep up with the latest news and technology. 
However, you don't need to budget a full time employee for your business. Instead, you can outsource your IT security to the experts at Brooks IT Services.
6. You've Been Hacked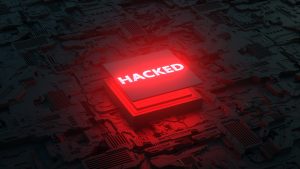 No matter how small and under the radar you believe your business is, you need to always be prepared. After all, hackers don't discriminate between who had the best quarter. 
Getting through a computer hack can usually go one of two ways. You can accept the dreaded downtime and try to figure out where the problem is and why your wallet runs dry. Or you can get a team of experts on the horn to neutralize any threat to your business. Even better, Brooks IT Services can implement policies and protocols to prevent hacks from ever reaching you.
7. Your IT Costs Are Unmanageable
Pay-as-you-go IT support may sound nice, but for a growing business – you need a service that will scale with your growth.
Brooks IT Services works with small business owners by implementing equipment and software that will continue to scale with your business. The best part? The scalability means we can always keep your IT needs within budget.
8. You Want IT Off Your Plate 
Who doesn't want more tasks off their plate?
Get back to doing what's most important – running your business! Leave the IT needs to the IT professionals who are always on your team and working towards your business's goals and success.
9. You Don't Have An ROI On IT 
It's time to make your investments work for you. And the money you put into IT is just that – an investment.
With the right equipment and software, you can actually see an ROI on your IT. I bet that's sounding nice right about now!
10. Your Ready To Put Excessive Downtime To Bed
Is your business hitting a wall of excessive downtime?
When your computer systems and network aren't working properly, it can bring productivity to a screeching halt. As a business owner, this could mean:
A lag in cash flow to keep operations running

Employees you still need to pay despite their inability to work efficiently

Clients losing your trust because you're not able to meet promised deadlines

And more!
As a business owner, downtime is something that you don't want to experience. Brooks IT Services works with business owners to keep network operations optimized. 
10 Things To Look For In A Managed Service Provider
Like any service you outsource for your business, you need to know you're hiring the right people. Make sure to go through this checklist when choosing your MSP.
1. Positive Reviews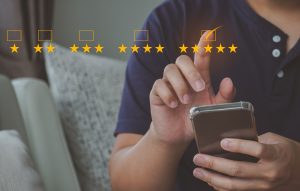 While experiences can vary depending on several factors, a recommendation is a good sign. However, you should ask for recommendations and read reviews from people with similar needs.
You should make sure an MSP has more than just a few positive reviews. Any good MSP will have multiple positive reviews across different channels – think Yelp, Google, Facebook, etc. 
Furthermore, any professional service provider, like an MSP, should be willing to provide you with references. If an MSP is not willing to give you the contact information for their satisfied customers, consider that a red flag and continue on with your search.
2. 24/7/365 Helpdesk
As a small business owner, you likely find yourself working at all hours of the day – and night. With that being said, what good is IT support if you can't get the help you need when you need it?
Brooks IT Services prides itself on providing around-the-clock helpdesk support to our clients. Whether you are in the thick of it at 2pm or 2am, you can count on expert Helpdesk support whenever the need arises.
Helpdesk support can help with:
Workstation and server monitoring

Patch management

Remote and onsite support

Outsourced CIO services

Computer repair

Cloud services

Network equipment

Cyber security

Business continuity

Disaster recovery

Phishing training

Dark web monitoring

Spam and virus filtering

Maximum system uptime

And more!
3. Budget Minded
What good is an MSP who only recommends the most expensive tech? There are likely tens of thousands of options for whatever software you need. A good MSP will provide you with solutions that both work with your business and fit your budget. 
Staying within your budget is hard enough without service providers who couldn't care less. Brooks IT Services works with our clients to find the solutions they need and stay within budget. 
4. Business Strategy
When your tech is leading your business, you need to make sure it has a clear place in your business strategy. Brooks IT Services works with small businesses because we understand their needs. 
Like other professional IT experts, we tailor our solutions to align and scale with your current and future goals.
Ready to get an IT support team that will help you reach your business goals? Schedule a consultation today to discuss your vision and how we can make it a reality.
5. Compliance & Regulatory Expertise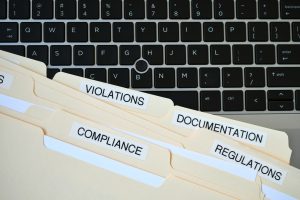 If your industry requires regulatory compliance, then you know it's important to adhere. Whether you are selling merchandise or work in healthcare, you must be compliant. 
Furthermore, your MSP should stay abreast of the ever-changing regulations and laws that businesses in your industry must follow. Otherwise, you will risk costly fines and legal repercussions. 
6. Complimentary Consultations 
Would you buy a new car without taking it for a test drive?
Probably, and hopefully, not.
In that same thought process, you should never sign a service level agreement with any service provider without speaking to a representative first. And, of course, this applies to MSPs. 
Ask your potential MSP for a free consultation to make sure they can meet your needs and that your businesses are a good match.
7. In-Depth Knowledge Of The Latest IT Solutions 
Technology is constantly evolving with new ideas, data, and innovation. 
Professional MSPs spend a good amount of time staying up to date on the latest news, solutions, issues, and more. Make sure your MSP offers cutting-edge solutions to your routine maintenance and monitoring. This includes upgraded hardware, the latest software, and AI solutions.
8. Dedicated Expert Technicians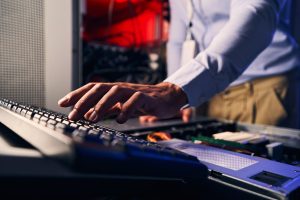 Especially when it comes to around-the-clock IT support, you want to know you'll always have access to an expert. For an MSP to provide you with the best IT services, they must have a team of dedicated IT experts.
During your complimentary consultation, make sure to ask your MSP representative who will actually be there to support you. 
9. Proactive Protocols & Solutions 
Proactive measures in IT are critical. Between hackers, natural disasters, and human error – the number of things that can go wrong are innumerable. 
To start, a good MSP will monitor your network and provide proactive solutions to prevent issues from disrupting your network. Moreover, your MSP should keep you aware of the latest phishing attacks and prepare you for disaster recovery.
Disaster recovery could mean the difference between minutes or weeks of downtime in the event of a natural disaster.
10. Co-Managed Services
If your company already has an IT department and is looking to supplement its resources, you need to be sure they can all work together.
Good MSPs offer flexible options. With Brooks IT Services, you can either outsource all your IT needs or have us work with your existing IT department to make sure all bases are always covered.
How Much Does It Cost To Outsource Managed IT Services?
On average, managed IT services cost $125-175 per user per month. However, different companies may have different structures depending on their ability to serve complex and compliance-oriented organizations. But the real question is, much does it cost to forgo managed IT Services?
While small Houston businesses aren't generating the same income as Facebook, their stats can sure teach us a lesson. On October 4, 2021, Facebook and the other platforms under its umbrella, WhatsApp and Instagram, experienced an hours-long outage. 
According to Snopes and Fortune, the estimated loss in revenue was $163,565 per minute. The total loss is estimated to be between $60 and $100 million!
If that could happen to Facebook, imagine what an outage could do to your business. It's important to think of your MSP as an investment. Otherwise, consider what it could cost you, in the long run, to not have an MSP on your team.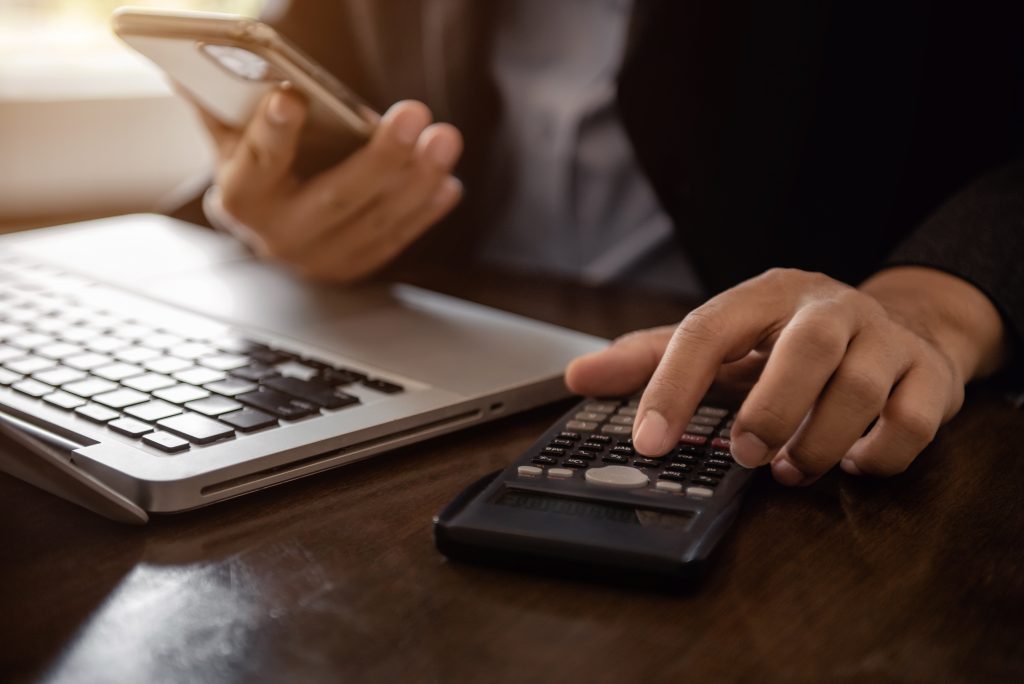 Top Questions To Ask When Hiring A Managed Service Provider
Here are the top questions you should ask a prospective managed service provider: 
What are your core competencies?

Do you have any references or testimonials?

What is your business continuity plan? 

How extensive is your experience with compliance and regulation authorities?

What do they do internally, and what do they outsource?

Are you able to scale with us? 

What are your core competencies?

How will you reduce our workload? 

What is your response time for critical issues?

What is out of your scope?
Find An MSP You Can Trust With BITS
Whether you are just getting your business off the ground or have been operating for years, there is always a need for an MSP.
Don't let the efforts you invest in your business go to waste because of an IT oversight. Get the experts who know IT and care about your business's success in your corner. The Brooks IT Services team is ready to help you find and implement the right solutions for your business and budget. 
Ready to put your business's IT in capable hands you can trust and count on? Contact us today to get started.