Between Reddit, YouTube, TikTok, and just good old fashioned Google searches, we can learn to do so many things. Need to patch drywall? Change a tire? Print a document? 
Yes, there are how-to videos for almost all of the items on your to-do list.
However, when it comes to your business's IT needs, a DIY approach can easily cause more problems than you can handle. You need a professional, comprehensive approach to ensure the security and optimization of your network. Otherwise, important issues may fall through the cracks leaving your system vulnerable and even the loyalist of clients unsatisfied. 
8 Outsourced IT Services To Help Your Business Thrive
Also called IT Helpdesk Support, outsourced IT services for your business can save you time and money. And you can focus on what really matters – running your business. 
Get the BITS experts on your side and get back to focusing on what matters most. 
1. Workstation & Server Monitoring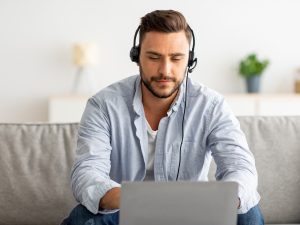 If your business relies on technology, IT issues can cause more than just a headache. In fact, IT issues with your workstations and servers could result in operations coming to a screeching halt. 
With outsourced IT services, you can focus on running your business with confidence in your IT network. 
2. Patch Management
Computer crash? No thanks!
With patch management through outsourced IT services, you can count on finishing your projects with a soul crushing crash. 
Brooks IT Services saves small business owners like yourself time and money by preventing crashes. We check for weak spots and eliminate vulnerabilities so that you can carry on doing what's most important – running and growing your business!
3. Remote & Onsite Support
Businesses need efficient solutions to continue running strong. With remote and onsite support, you can rely on expert advice and solutions when and where you need them.
The best part? House calls are a thing of the past. In fact, Brooks IT Services is able to help our clients remotely in most instances. However, when the need arises for onsite support, we will be there.
4. Outsourced CIO Services
Especially for small businesses, an in-house Chief Information Officer (CIO) can really put a dent in the budget. But did you know you can have the same expertise as a CIO without the cost?
By outsourcing IT services, you can have the benefits of a CIO without the price tag. Plus, you'll never have to worry about being without expert support when your one CIO takes a vacation or calls in sick. 
Brooks IT Services delivers comprehensive IT services that small businesses can count on. Contact us today to get started. 
5. Computer Repair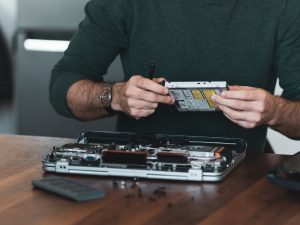 Equipment breaks. It's simply a part of life. However, repairing equipment correctly can elongate the work life of your technological investments by several years. 
But here's the thing, computer repair requires expertise. If you were to attempt a DIY approach, it would require hours of tedious research. Then, you can expect to follow that with even more hours of trial and error. Aside from your loss of time, the major issue falls in the risk of damaging your equipment.
Overall, computer repair is best left to the experts. That's, of course, if you want expert results. 
When you outsource your business's IT services, you are protecting your IT investments. And you won't need to take time away from running your business to teach yourself computer repair skills. Instead, you can move forward running your business with confidence, knowing your system is always in good hands.
6. Cloud Services
The cloud has taken data security and accessibility to new heights. These days, you can literally work from anywhere in the world as long as you have an internet connection – all thanks to the cloud.
When the world slowed down in March of 2020, businesses running on cloud servers had a major advantage. Entire fleets of employees were able to take their office laptops home and continue working with barely any issues. On the other hand, businesses not set up with the cloud experienced downtime while they migrated their data and learned to adopt new data storage.
However, the convenience of accessibility is not the only benefit of cloud computing. Cloud servers are more secure than any in-house server for several reasons. 
For instance, imagine if your place of business fell victim to a flood or fire. 
Houstonians, you know the risk of flooding is VERY real!
If a disaster were to occur and you were relying solely on an in-house server, you would lose your data. This means starting from scratch and memory to get your files back in order. 
But with the cloud, you could continue running your business even if your equipment was under 3 feet of water. Why? Because all it takes is logging into a new device, and BAM! You're back up and running without missing a beat. 
7. Network Equipment
Do you have the best network equipment for your business?
This may be a trick question because choosing the BEST equipment doesn't necessarily mean the latest, greatest, and priciest. Instead, it means the right hardware and software for your business's needs and budget. 
With literally thousands of options to choose from for any industry, it can be confusing and overwhelming to make a choice. And if you decide in haste, then you might feel stuck with underperforming programs. Or, you may overspend and hurt your budget.
The technicians at Brooks IT Services know network equipment. Part of our job as IT experts is to research all types of equipment so we can offer the best solutions to each of our clients.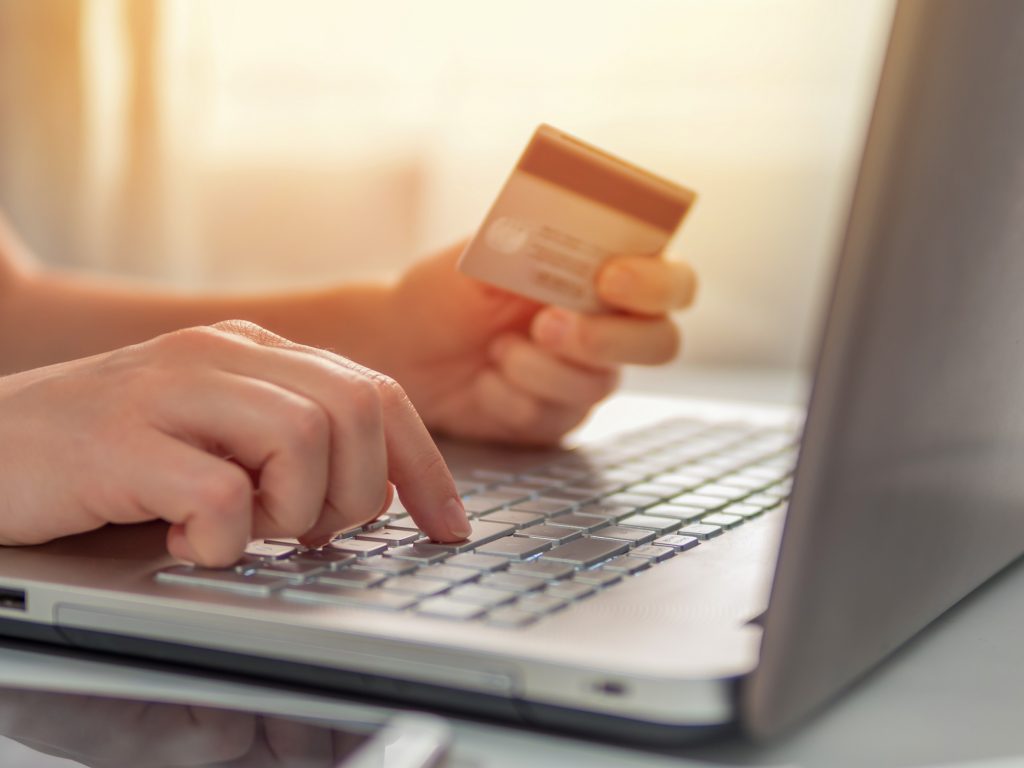 8. Cyber Security
The term cyber security matters a lot more these days as our lives have gone digital. Many people have smart houses and cars, in addition to phones, watches, and even headsets. 
But this means that a lapse in cyber security could jeopardize more than just your computer. Instead, it could mean access into your home, overriding your smart car's functions, a portal into your phone's data, and more.
Needless to say, cyber security matters in this day and age. And Brooks IT Services can cover your bases to ensure your network security. 
Business Continuity
To ensure business continuity, the BITS experts put emergency controls on problems before they become disasters. After all, our clients' success defines our success.
Disaster Recovery
A disaster recovery plan is best put into place before it's needed. The time it takes to recover from any type of disaster depends on the protocols you have in place before disaster strikes. The most common IT disasters include:
Natural disasters like fires and floods

Total system failure

Hacker

related data breaches
Many times, the worst part of an IT disaster is the long period of downtime that follows. By outsourcing your IT needs to Brooks IT Services, you can rest easy knowing that you have a disaster recovery plan in place. So the next time a hurricane (or freeze) blows into town, you can focus on your's, your family's, and employees' well being,
Phishing Training 
People are great, but did you know that your people are simultaneously the strongest and weakest points in your cyber security strategy? Your team members who understand phishing can help you prevent a loss of data and unwanted downtime.
But how do you know who is up to speed on phishing?
Brooks IT Services offers phishing training to keep clients informed on the latest phishing attempts, plus teaches how to avoid falling victim. Another important part of this process is figuring out who needs additional phishing training. By simply sending out nefarious-looking emails, we can see who clicks the links, ignores the email, and takes two minutes to report the threat. 
With this data, you can reward those who follow through by making a report. But you can also ensure the quick-to-click employees get the training they need to keep themselves and your business safe.
Dark Web Monitoring
How many online businesses have you trusted with your personal information? Considering the number of data breaches that occur every day, it can be scary to think about what data is floating around on the dark web. 
The Identity Theft Resource Center (ITRC) stated there were 1,862 data compromises in 2021. This was a 68% increase compared to 2020!
It's important to remember that with each of these breaches, tons of personal information from unknowing individuals are released. For instance, one of the most notable breaches happened to LinkedIn in 2021. Hackers accessed the personal data of a whopping 700 million LinkedIn users, then posted it all for sale on the dark web. 
With each major data breach, little crumbs of leaked data make it to the dark web. Brooks IT Services combats the risk with dark web monitoring. This way, you can know what information of yours is out there in the hackersphere. Then, you can take the necessary steps to protect yourself against identity theft. 
Email Spam & Virus Filtering Bundles
Spam emails can risk your business's IT security by introducing viruses into your network. That's why Brooks IT Services provides email spam virus filtering bundles. Not only does this keep your inbox manageable, but it will also keep you and your business more secure. 
Maximum Speed Uptime
Avoid downtime and delaying deadlines with maximum speed uptime through Brooks IT Services. Not only does it help to keep your business running, but it can also protect your business's reputation. 
Outsource Your IT Needs To The Experts At BITS
By outsourcing your IT needs to BITS, you can confidently run your business knowing your network is secure. Plus, we understand small businesses and their budgets. We optimize your system and implement security protocols, all without breaking the bank. Contact us today to get started!